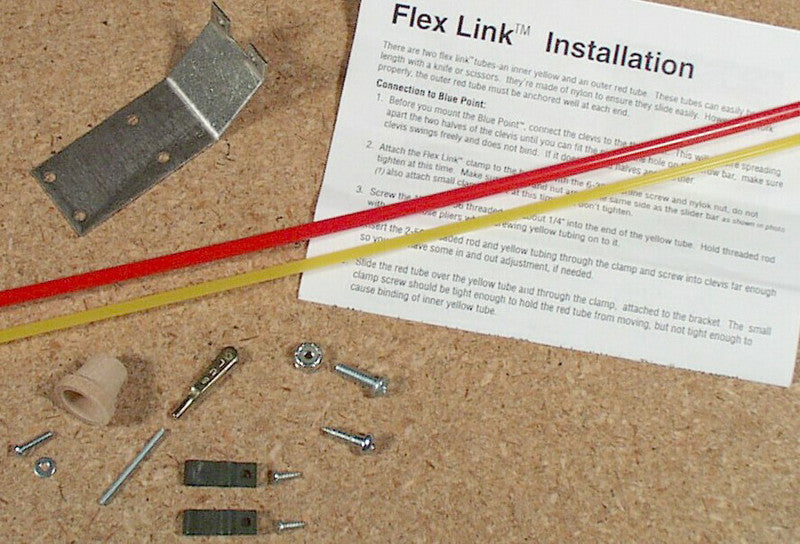 #40022 - Flex Link Starter Kit
---
#40022 - Flex Link Starter Kit
The starter kit contains everything you need for one Blue Point™:
1ea knob, pre-drilled

1ea 2-56 screw & washer to attach the knob to the inner tube

1ea 3 ft Flex Link™ tube (contains both an inner and outer tube)

2ea tube clamps with screws, anchors the outer tube at each end

1ea steel bracket to hold the outer tube at the Blue Point™ end

1ea 2-56 threaded rod and clevis to attach inner tube to Blue Point™.

We've designed this kit so you can try out the Flex Link™. The other two products are designed to handle multiple installations.
---
Share this Product
---
More from this collection